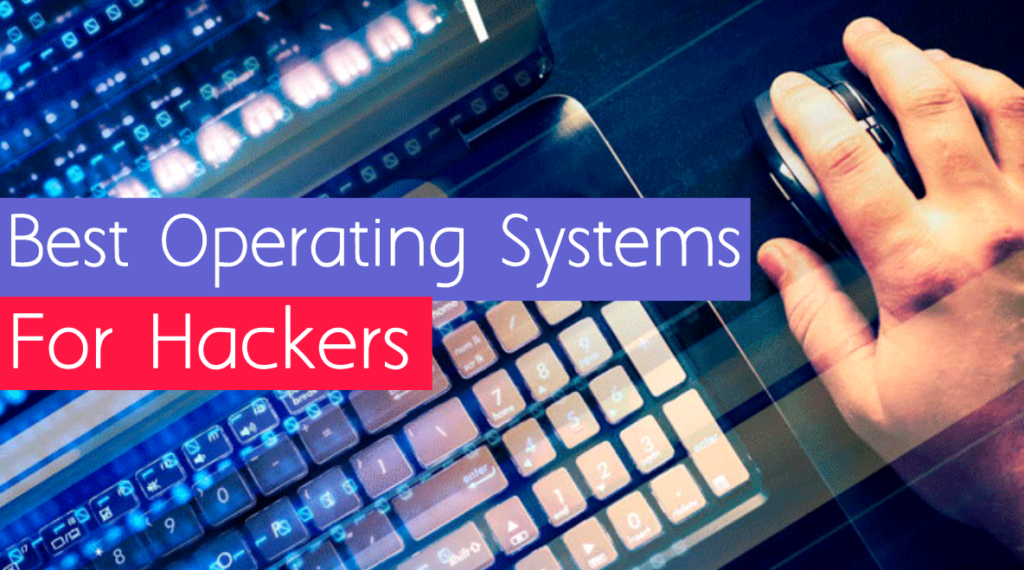 Intense Feed : Wondering which is the best operating system for ethical hacking and penetration ? In the numerous of OSes How to Choose the best One ? Don't worry ! This article will help you to know about The Best Operating Systems For Hackers. 
In the world of Hacking, there are a lot of Operating Systems that Hackers use to do illegal activities to profit or protest. Basically, it depends on the type of hacker. Script kiddies and tool junkies use tool-packed linux distributions, such as Kali, Backtrack and etc.
But, professional IT Experts, White Hat and Black Hat Hackers use a combination of operating systems, each one has its own advantages and disadvantages.
There are many distributions in the market today. But, we have assembled some best Operating Systems. So go through the article and get introduce to the different types of Operating Systems.
10 Best Operating Systems For Hackers | 2017 Edition
#1. Kali Linux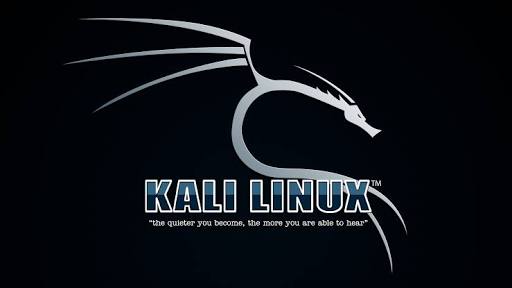 Kali Linux one of those operating system which commonly Hackers use and also prefer to others. That's why it is on the top of our list of Best Operating Systems For Hackers. Linux is a Debian-derived Linux distribution designed for digital forensics and penetration testing. Linux is one of the Operating system that Hackers love.
It was developed by Mati Aharoni and Devon Kearns of Offensive Security through the rewrite of BackTrack. It contains numerous of penetration testing tools from various different niches of the security and forensics fields.
Download : Kali Linux
#2. Parrot Security OS
it is an operating system for IT security and penetration testing developed by the Frozenbox Dev Team. It is a GNU/Linux distribution based on Debian and mixed with Kali. Parrot Security OS is a lightweight OS that is highly efficient. The OS uses Kali repos for updating its tools, but it has its own dedicated repo for storing the custom packets.
It is designed in the way to easily perform Pentesting, Computer Forensic, Reverse engineering, Hacking, Cloud pentesting, privacy/anonymity and cryptography.
Download : Parrot Security OS
#3. BackBox
BackBox Linux is an Ubuntu-based operating system with a wide range of security analysis tools that help you in web application analysis, network analysis etc. The repository core is constantly updated to the latest stable version of the most known and used ethical hacking tools.
It has built one of the very first cloud platforms for penetration testing and designed to be fast, easy to use and provide a minimal yet complete desktop environment.
Download : BackBox Linux
#4. Pentoo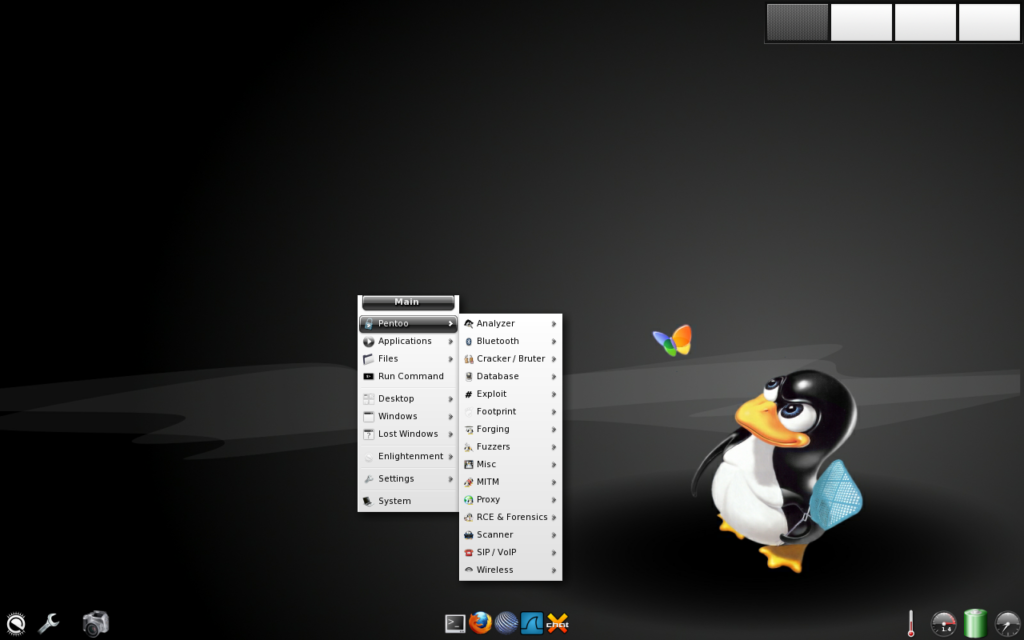 Pentoo is a Live CD and Live USB designed for penetration testing and security assessment. Based on Gentoo Linux, Pentoo is provided both as 32 and 64 bit installable live cd. Pentoo is also available as an overlay for an existing Gentoo installation. It features packet injection patched wifi drivers, GPGPU cracking software, and lots of tools for penetration testing and security assessment.
This OS comes with a wide variety of tools that fall under categories like Exploit, Cracker, Database, Scanner etc.
Download : Pentoo Linux
#5. DEFT Linux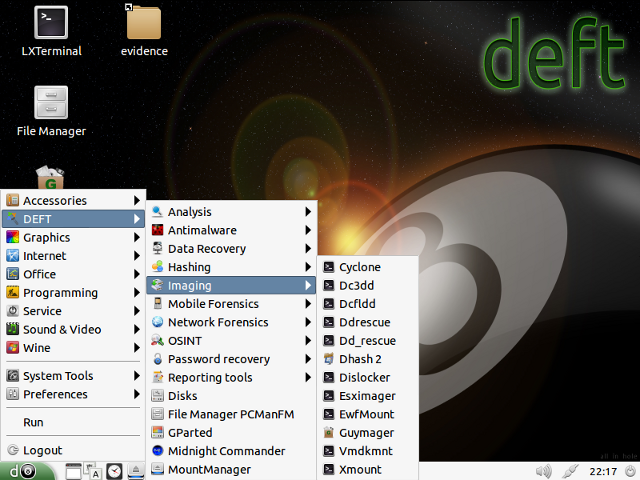 DEFT stands for Digital Evidence and Forensic Toolkit and it's an open source distribution of Linux built around the DART (Digital Advanced Response Toolkit) software and based on the Ubuntu operating system. Deft is Ubuntu customization. Computer forensics and incident response tools that DEFT Linux includes can be used by IT auditors, investigators, military, and police.
Download : DEFT Linux
#6. Network Security Toolkit (NST)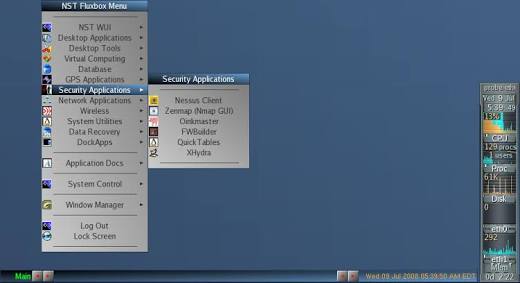 Network Security Toolkit (NST) is a bootable live CD based on Fedora Core. The toolkit was designed to provide easy access to best-of-breed open source network security applications and should run on most x86 platforms. The main intent of developing this toolkit was to provide the network security administrator with a comprehensive set of open source network security tools.
This easy-to-use hacking distro easily converts the x86 systems into an ethical hacking machine that is helpful in intrusion detection, network traffic sniffing, network packet generation, network/host scanning etc.
Download : Network Security Toolkit
#7. Nodezero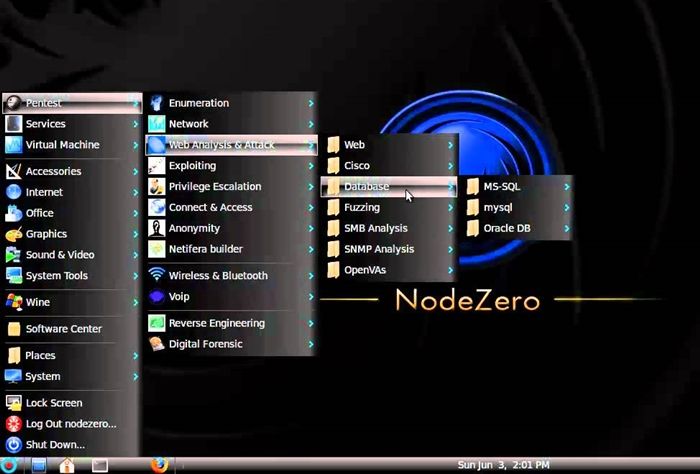 NodeZero is an open source Linux kernel-based operating system derived from the world's most popular distribution of Linux, Ubuntu, and designed to be used for penetration testing operations. It allows you to start the live system, the boot menu contains various advanced options, such as the ability to perform a system memory diagnostic test, boot from a local drive, start the installer directly, as well as to boot in safe graphics mode, text mode or debug mode.
Download : Nodezero
#8. Samurai Web Security Framework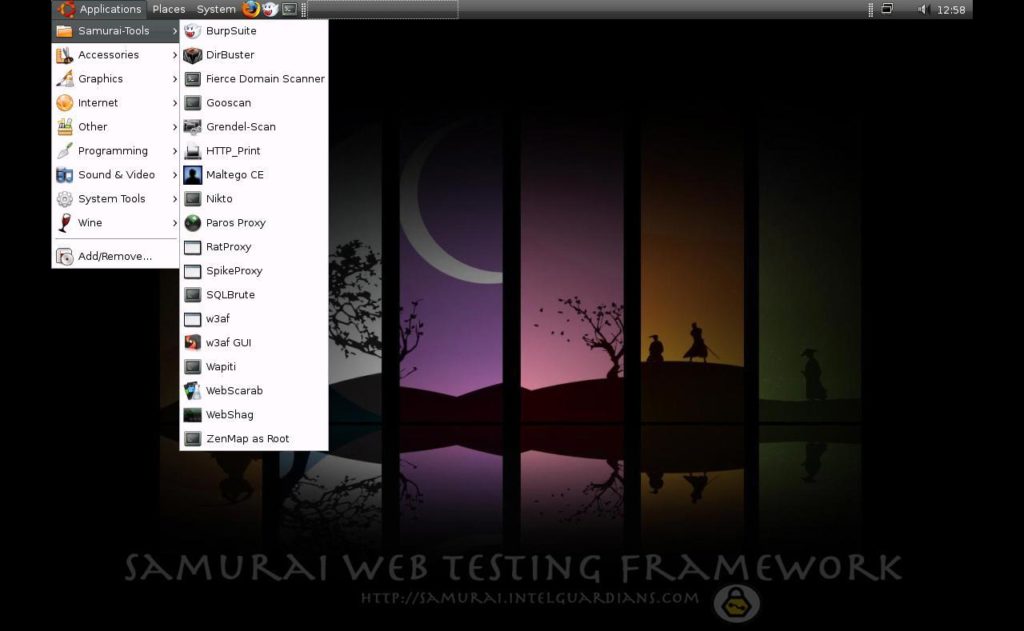 The Samurai Web Testing Framework is a live linux environment that has been pre-configured to function as a web pen-testing environment. The CD contains the best of the open source and free tools that focus on testing and attacking websites. The framework contains multiple free and open source hacking tools for detecting vulnerabilities in websites. It's often called the best operating system for Web Penetration Testing.
Download : Samurai Web Testing Framework
#9. Bugtraq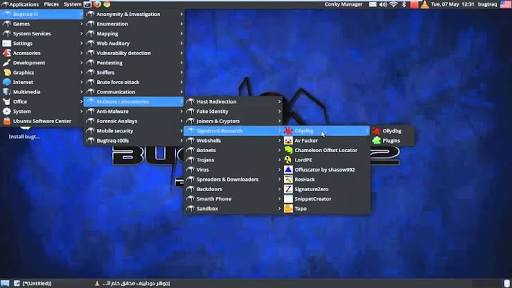 Available in Debian, Ubuntu, and OpenSuSe, Bugtraq is famous for its electronic mailing list that is purely dedicated to computer security. The issues that are covered are vulnerability discussion, security-related announcements, exploitation methods etc. The Bugtraq Team consists of experienced hackers and developers that offer a great service for ethicals and pen testers.
Bugtraq comes with tons of pen testing tools including mobile forensic tools, malware testing tools and other software developed by the Bugtraq-Community.
Download : Bugtraq
#10. 

 

BlackArc

Linux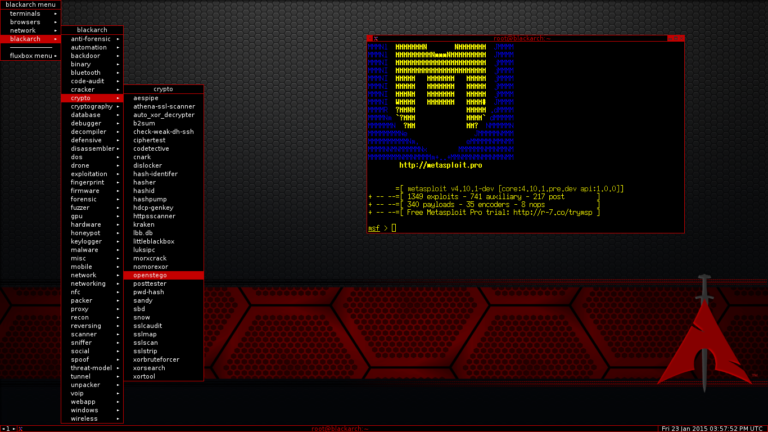 BlackArch Linux is available as a complete Linux distribution for security researchers and ethical hackers. It's derived from Arch Linux and one can also install the BlackArch Linux components on top of it. The constantly growing repo of this useful operating system for hacking purposes is stuffed with more than 1400 tools that are thoroughly tested before being added to the codebase.
Download : BlackArch Linux
That's all ! So this was the 10 Best Operating Systems For hackers. If you think I forget to add some other favourite operating systems of hackers please comment below.