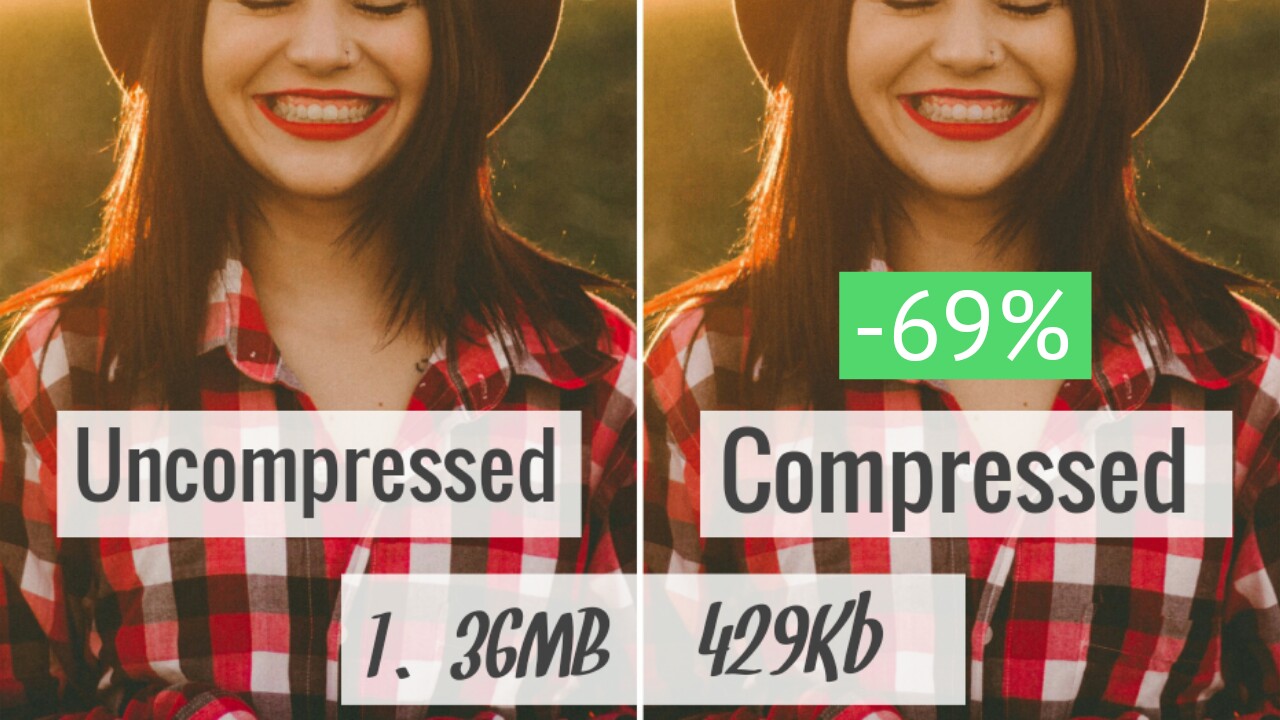 Do you like to click more and more Photos & Images ? But, it consumes lots of space. Here, we will solve it out for you. Here, we will tell you How to Compress Images Online without loosing Quality. That's everybody wants to know.
Images captured by android consumes very much storage. Even, sometimes images downloaded online are also very much of size. So, how to Compress them ? After compressing images it losts quality but here we will meet you to the perfect method which will Compress your images & Photos without loosing quality. Just go through the article to be clear.
How to Compress Images Online without loosing Quality
This method is quite simple, you will be using website to Compress your images. For that, you need to upload the image on the website and get the compressed images after successfull compression. You can also upload multiple images at a time and download them in a .zip format.
Compress Images Using TinyPNG 
First of all, go to the amazing website that is TinyPNG. This is going to Compress your images without loosing quality with its smart image compression script.
Now, you will see a screen like below when you visit the website.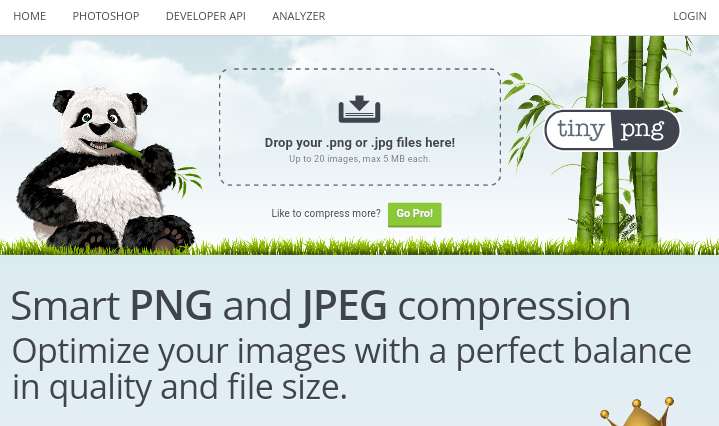 Just click on the Upload Button on the website. You can also Drag & Drop your images. You can select 20 images at a time of each 5mb. So, click on it and choose your image from your computer and start uploading.
All the images that you had selected will be uploaded in few seconds and start compressing. Finally, it will be done.
Now you will be able to download the compressed images. You can either download one by one or Download all in a .zip format.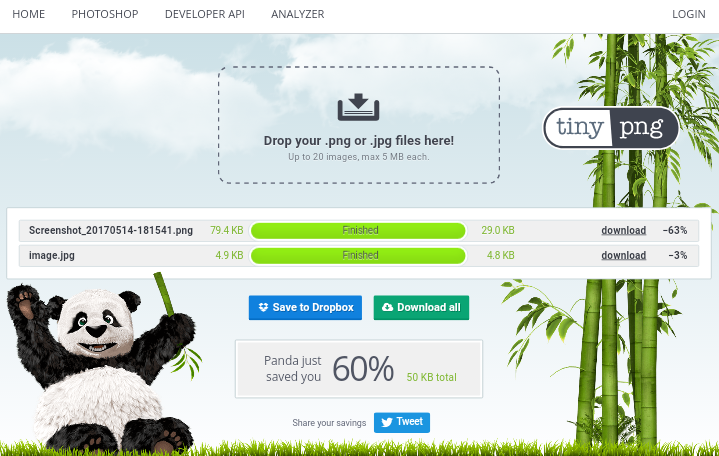 Done ! Now you can see it has reduced 60% of image size without loosing much of its quality.
Compress Images Using Compressor.io
First of all, go to Compressor.io's Homepage.
You will see a screen like below.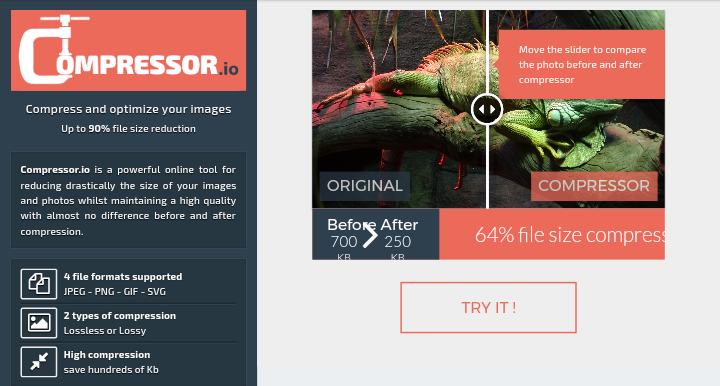 Click on Try It ! Button to move further.
Now you need to upload your image.
After successfull compression, you can tao on 'Download your File' for downloading the compressed image.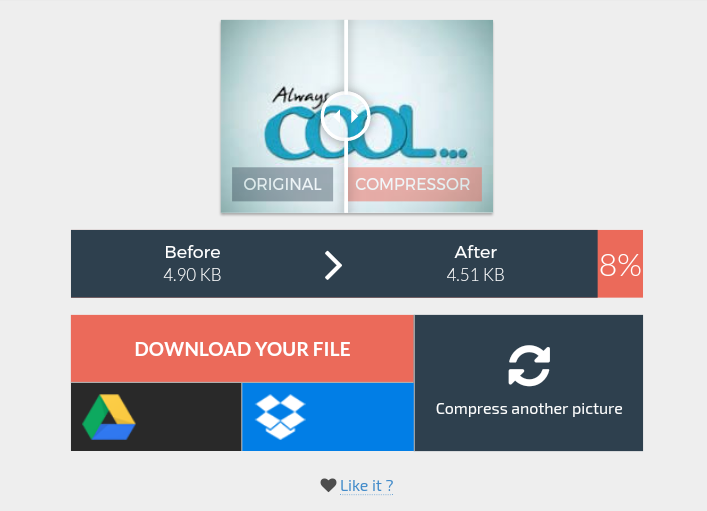 You have done ! After the compression you can see the difference between the original and compressed one. If you want to save it directly to your Google drive or Dropbox then this feature is also available.
Compress Images Using CompressNow
This is an another awesome online compression tool which allows us to reduce the image file size without loosing it's quality. Actually, it allows us to maintain the image quality according to the slider. You can use the slider to choose hoe much percent compression do you want.
First of all, visit CompressNow.
A screen will appear like below.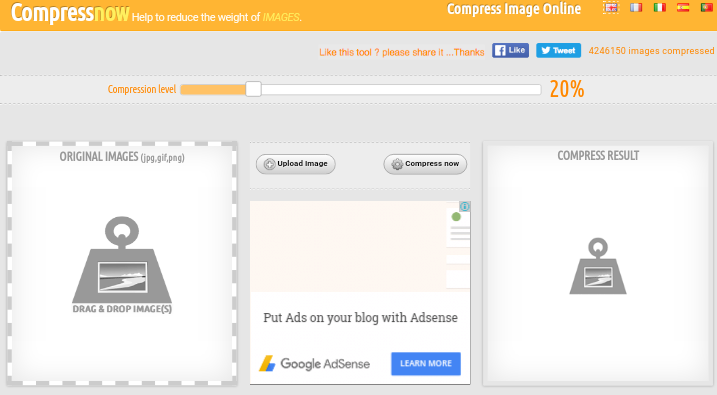 Now, tap on Upload now Button to upload the image for compression.
Before uploading, you can drag the slider to control how much image size reduction you want.
Then, tap on Compress Now to start compressing.
In few seconds compressed image will be appeared in front of you.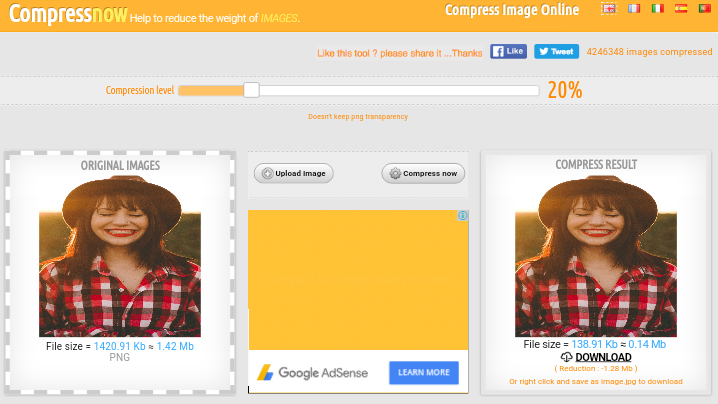 Done! This was one of most powerful tool that I personally used and told to you all. The compression level is a good feature which allows us to maintain the reduction.
So above was How to Compress Images Online without Loosing Quality. These websites are personally used then they are here in the front of you. So go ahead and start compressing your images and photos to save alot of Space that images are consuming now. If you enjoyed the article then do share with your friends and others.