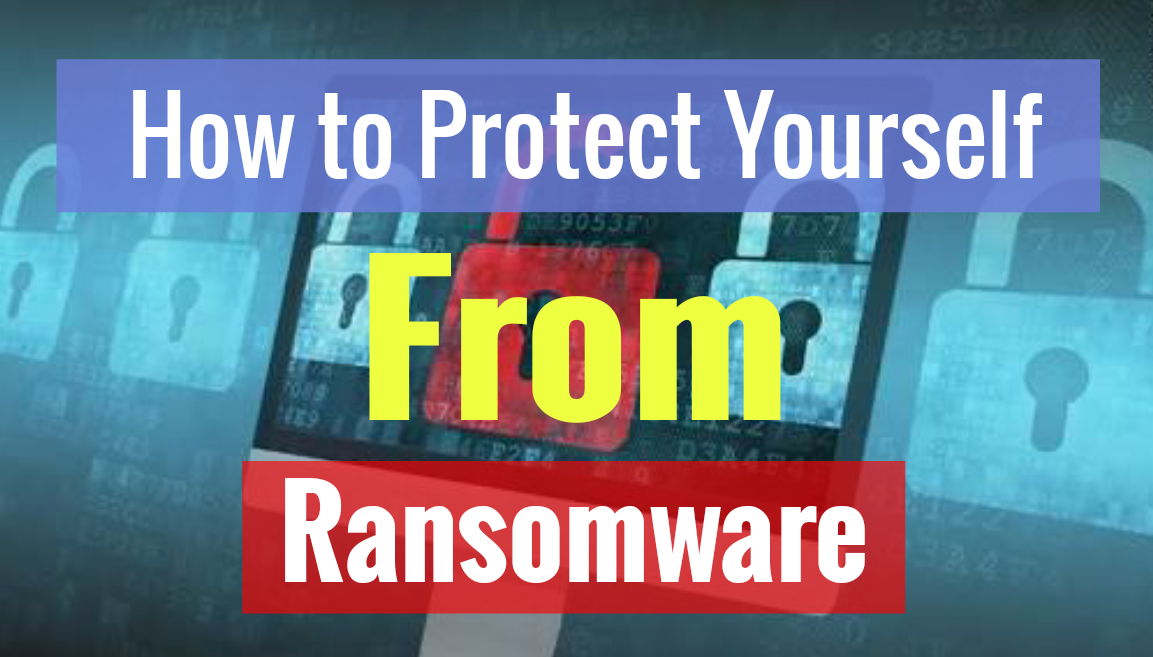 Ransomware attack, which started on friday, locked people out of their computers and encrypts their data. Most of the countries are infected by Ransomware and the sale is going up. For, decrypting the data, you need to pay $300 in bitcoin, a cryptocurrency. Many of the big companies are under the attack. 
If your are infected, then there is only one way to get out from it, to pay $300 to given bitcoin address. That's it, you will get a key to unlock your data. Otherwise, forget it.
A malware researcher, slowed down the ransomware accidentally but it was not fully stopped.
Here, we have listed some ways with which you can protect yourself from ransomware attack.
How to Protect yourself from Ransomware Attack
The more up to date Windows like Windows 8.1, Windows 7, Windows 10, Windows Vista, Windows Server – 2008, 2012, 2016 are vulnerable to the malicious attack.
If you are using Mac OS, Linux and any other Operating system then your computer will not be vulnerable. Likewise, Mobile OS Android and IOS are also secured from the malicious software. Windows XP, Windows 7, Windows 8 and Windows Server 2003 users need to download the security updates provided by Microsoft.
Security Updates by Microsoft :
For other operating system updates you can click the link.
#1. Update Windows Immediately
If your windows is up to date with latest update of windows then your computer is secured from the wannacry ransomware. But, if you are using any older version of windows then you may be the victim of the Attack any time.
So, go to your control panel and activate the update.
#2. Install Ransomware defender or Blocker
Are you using any antivirus ? Definitely many of you say 'No'. But if you are using then it will not protect you from ransomware. To be protected you need a dedicated ransomware Blocker or defender.
There are many anti-ransomware available. Well, you can choose between Malwarebytes Anti-Ransomware and Cybereason Ransomfree.
#3. Block Port 445
Recently a 22-year-old researcher from @Malware TechBlog had discovered a 'kill switch' that can disable all the functions of the Wanacrypt0r 2.0 ransomware. Well, the ransomware attempts to connect to an unregistered domain after operating on victim's computer.
So blocking TCP port 445 could help with the vulnerability if you haven't patched your OS yet.
What if'm already infected ?
Well, there is no way to decrypt the files for free. Researchers are working to find something to deal with wannacry ransomware. However, Bleeping Computer has a guide to removing the ransomeware.
So, this is what to get protected from ransomware. If you are infected then you have only one way to get the data decrypted is by paying $300. But who knows that they will definitely give you key to decrypt. Even they can take money from you and don't give your data. So, these things tells is that Backup is very necessary.