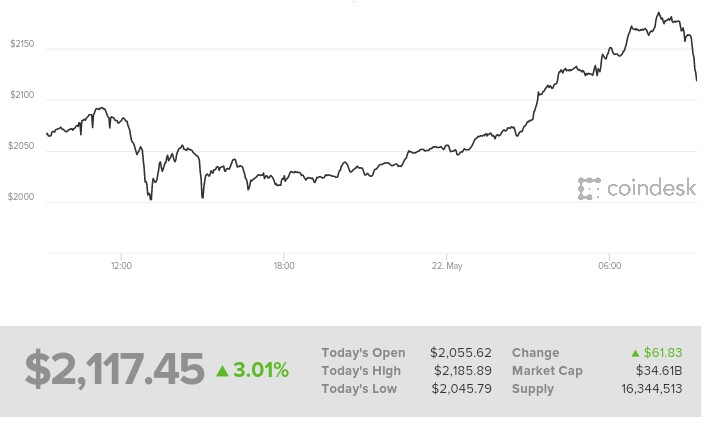 According to the latest updates, Bitcoin which is the world most popular cryptocurrency is Now Worth more than $2000. Even, it is continuously rising.
Bitcoin Price jumps above $2000 For First Time
The bitcoin, one of the world's most popular cryptocurrency which is going in trend nowadays is worth above $2000 per coin. The total bitcoins in the circulation are more than $32.92 billion.
This is second time when bitcoin prices are going on like this. In 2013, bitcoin crossed the graph of $1300. And again this time it maked it's highest record ever.
With this, other cryptocurrencies like Ethereum's coins values are also increasing. It has about 14% of growth. But, bitcoin has only 3% of growth. However, it maked many people rich.
So what do you think about this, share your experience if you are a bitcoin dealer or buyer and tell how much you have earned ? And not forget to share with others.