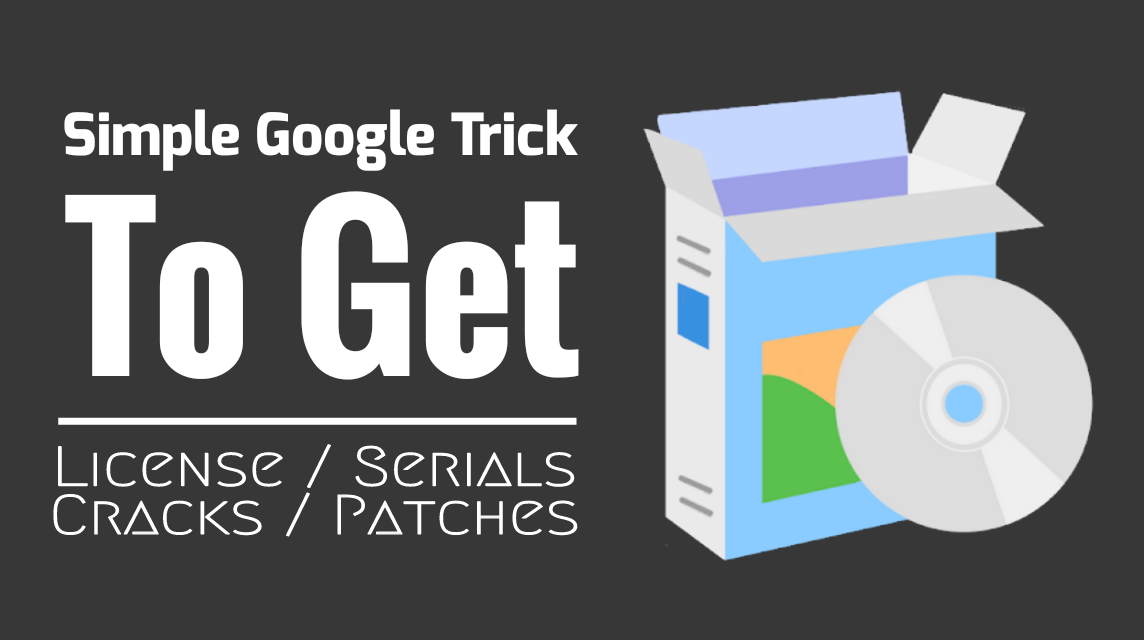 Finding Serial Key of any Software is never so easy. But here i will show you How to find serial key of any sofware legally using google trick.This simple trick is based on 94fbr ,now the question is what is 94FBR? and How it works ?The key 94FBR is a part of Office 2000 Pro CD activation key that is widely distributed as it bypasses the activation requirements of Office 2000 Pro. By searching for 94fbr and the product name, you are guarantee that the pages that are returned are pages dealing specifically with the product youre wanting a serial for. Follow simple steps given below to learn this trick.
How To Find Serial Key Of Any Software legally ?
1.  Open google in your browser.
2.  Then type Software Name_94FBR in google and replace Software Name with the name of software whose serial key you wanna to find.
For example : To find serial key of Nero i will enter Nero 94fbr in google.
3. Now press Enter, now you will see results of Nero serial key for which you are looking for. See in screenshot below: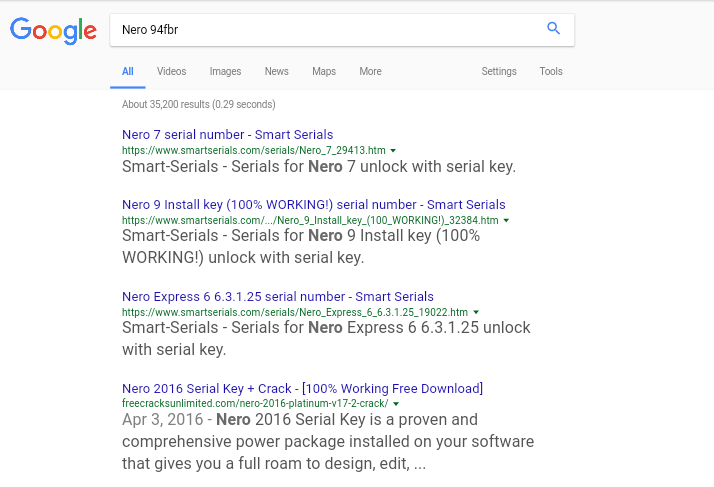 Note : We are not providing or hosting any crack / serials / patches ,just sharing a simple google tricks to help you.
Conclusion :
Its pretty easy to discover serial key available on google of any software with this trick.Hope you found it useful ,please subscribe us and you can also get involve with our intense Hacker group on Facebook for more awesome tricks and hacks.